String-Reinforced Plastic Film
Dura Skrim plastic has a diamond shaped string reinforcement between 2 outer skins of polyethylene plastic sheets. It can be used for enclosures around contained areas both in indoor and outdoor applications. It is the strongest available plastic sheeting against tears and rips.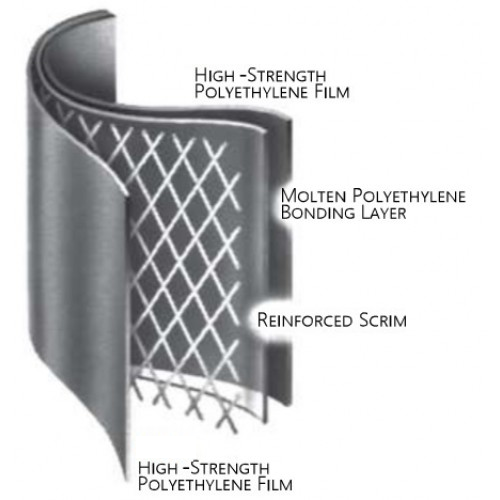 The outer layers can be clear, white, or black. We carry White/White, White/Black, and Clear/Clear. They come in thicknesses of 20, 12, 10, 8, and 6 mil. These types of films are tear resistant and even a puncture will create a small hole and will not grow due to wind or other types of snagging. Small string separation means that small holes will not grow to large ones, and small patch tape will make the film like new.
---
Showing 1 to 9 of 9 (1 Pages)